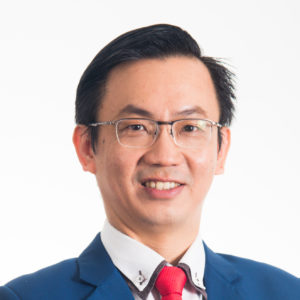 HENRY EE
Henry is the director of BC Connex Pte Ltd (BC Connex) and founder of Business Continuity Planning Asia Pte Ltd (BCP Asia). He is a certified BCM professional as FBCI (BCI) and CBCP (DRII), and is also a certified management consultant by PMC. With over 15 years of experience in this profession, Henry has implemented more than 100 projects in various industries including the healthcare, manufacturing, financial, logistics and the public sectors all across Asia. He has greatly contributed in the development of various BCM Standards and was part of the technical committee for the Singapore Standard SS540:2008 and the British Standard BS25999. He was also involved in the development of the US Standard by ASIS, BC Provider Standard SS507 and ISO22301.

Since 2008, he is the appointed Chairman for the BCI Asia Chapter (Singapore, Malaysia, Hong Kong and China) since 2008 and was the first Asian to be elected as a BCI (UK) Board Member in 2006. Furthermore, he is the appointed technical auditor for Spring Singapore in 2006-07, as well as by various international certification bodies, to conduct the BCM certification audit.

Henry holds a first class honour degree in Electronics Systems Engineering from the University of Essex (UK).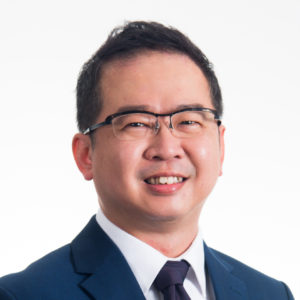 RAYMOND EE
BUSINESS DEVELOPMENT DIRECTOR
MBA. MBCI, ISO 22301 Lead Auditor
Raymond is an experienced and certified consultant (MBCI) in Business Continuity Management (BCM) who has implemented over 30 BCM programmes in various organisations. He is business-minded and tech-savvy with 8 years of upper management experience in industrial management and crisis management in Hong Kong and Mainland China, and more than 8 years managing various IT products and internet services in Singapore.

Raymond is leading the development and implementation of ezBCM, ezNotify, ezSimulation, ezWorkspace as well as the marketing efforts of these products.

Raymond holds a degree in Computer Science & Information Systems from National University of Singapore and a MBA from San Francisco State University.